PLEASE TAKE NOTICE
The windstream email accounts
are no longer fully functional.
for proper email addresses.
TOWN OF SPAFFORD
Town of Spafford's Official newspaper.
AND... sign up to receive Town-related information
electronically!

Just send your email address to
sent to confirm the address provided. Use of the
email list will be for official Town business,
which will be determined by the Town Clerk.
---
ESTIMATING TAX BILLS? - - We receive many

requests for estimates of future tax bills. The County

and Town budgets that determine the tax rates for the

January tax bill are not adopted until November. School budgets (for the September tax bill) are adopted in May.

Another unknown factor is your property tax

exemptions; many must be renewed each year. If you fail

to renew, or your qualifications change, (perhaps due to

an income change), it will affect the amount due.

We strongly recommend you use prior years' tax bills

as an approximate minimum.
---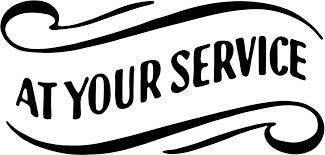 ---
---
DISPOSAL OF CFL BULBS -
They contain small amounts of mercury,
a potent heavy metal pollutant.
All of the ACE and True Value Hardware stores
in Onondaga County partner with OCRRA
and accept fluorescent bulbs from residents.
Lowe's and Home Depot also accept CFLs
---
---
---
Can you have that bonfire?
Should you burn your old leaves?
What about a campfire?
Review the regulations on
OPEN BURNING
In towns with a total population less than 20,000,
(Spafford population is 1,686) you may burn tree limbs
with attached leaves. The limbs must be less than 6 inches
in diameter and 8 feet in length (also referred to as brush). However, this is
not allowed from March 16 through May 14
due to the increased risk of wildfires.
---
..OCRRA
---
Used petroleum products and Electronic Waste
are not accepted at the Spafford Transfer Station.
---
"Our Two Hundred Year Journey"
A volume of images and history
of the Town of Spafford.
Limited supply available --- $20 each.
Shipping available at Priority Mail rates.
---
TOWN HALL OFFICE HOURS
Please Note: The Town of Spafford offices are part-time.
Town Clerk - Tuesdays & Wednesdays 9 a.m. - 2 p.m.
Thursdays & Saturdays 9 a.m. - 12 Noon
Code Enforcement Officer - Tuesdays, Thursdays, & Saturdays 9 -11:30 a.m.
Assessor - Tuesdays & Thursdays 9 a.m. - 12 Noon
Appointments are appreciated
Not all Town Officers have set office hours.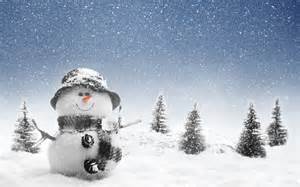 MEETING SCHEDULE:
Town Board --- 2nd Thurdsays at 7 p.m.
Zoning Board of Appeals--- 2nd Tuesdays at 7 p.m.
Planning Board --- 3rd Thursdays at 7 p.m.
Town Court --- 1st & 3rd Mondays @ 6 p.m.
DID YOU KNOW?
The Town of Spafford now regulates short term rental of your home.
Annual registration with the Codes Office is required.
Questions? Call our Codes Office at 315-673-9557
At their February 9, 2017 meeting the Town Board will be introducing a proposed local law to replace Local Law 4-2016 Regulating Short Term Rental of Homes in the Town. Copies of the
text of the proposed law A-2017
and Local Law
4-2016 with blue lines
indicating changes are available at the Town Clerk's office.
---
SPAFFORD TRANSFER STATION
PERMIT FEE IS
effective January 6, 2017
By Order of the Town Board
---
It has been brought to our attention the telephone number
on the 2017 County/Town tax bill is incorrect.
Please call 315-673-4144 with questions or to leave a message

.
---
INTERESTED IN SERVING YOUR COMMUNITY?
The Town Board is seeking to fill three open positions:
Planning Board - one open seat with a five year term
Zoning Board of Appeals - one open seat with three years remaining
Cemetery Superintendent - annually appointed
Please submit a letter of interest and a summary of qualifications by February 9, 2017 to Spafford Town Hall, 1984 Route 174, Skaneateles, NY 13152, ATTN: Town Clerk.
---
Due to the January 2017 federal holiday dates, the Spafford Town Court will hold
ONLY ONE SESSION IN JANUARY 2017.
Court will be held on WEDNESDAY, JANUARY 25, 2017
SEASONAL ROADS
The following roads are considered "Seasonal Roads" within the Town of Spafford. They are not PLOWED, SANDED, or MAINTAINED from November 15 to April 15:
Bacon Hill Road - from the end of the pavement near Route 41 to the intersection of Holzworth Road
Bromley Road - from Town line to the dead end
Covey Road - entire length of road
Morris Run Road - entire length of road
Ripley Hill Road - from Cold Brook Road to the first house on the south end

Ten Mile Point -

entire length of road
---

January 5, 2017 Town Board Meeting Quick Notes
2017 Town Board meetings will be the second Thursday of each month beginning at 7 p.m. at the Spafford Town Hall unless otherwise advertised.
Salaries for Town officers and employees will be as listed in 2017 Town Budget.
The following appointments were approved:

Deputy Town Supervisor -Councilor Chris Fesko
Town Attorney - James Gascon of Costello, Cooney & Fearon, LLC
Codes Enforcement Officer - Howard Tanner
Codes Clerk - Kim Read
Court Clerk - Tina Castle
Dog Control Officer - William Burns
Town Historian - SAHS Liaison Charles Woeller
ZBA member thru 1/15/2022 - Geoff Barron
ZBA Chair thru 1/15/2018 - Geoff Barron
ZBA Secretary - Kim Read
Planning Board Secretary - Kim Read
Ethics Committee Chair - Councilor Luke DeWitt
Ethics Committee - Charles Woeller & Sandra Weigel
Town Hall Custodian - Kim Read
Planning Board and ZBA members to receive $25 stipend per person per meeting attended
Planning Board and ZBA Chairpersons to receive $50 stipend per person per meeting attended
Board of Assessement Review members to receive $40 stipend per person per day atttended
Transfer Station Permit fee to be set at $30 per year effective immediately

Refrigerators, air conditioners, etc amassed at the Transfer Station were properly serviced for removal of Freon/coolant then sold as scrap metal.
The Board approved a resolution supporting the existing alignment of Interstate 81 through Syracuse
---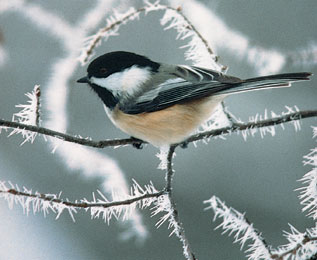 ---