TOWN OF SPAFFORD
---
---
---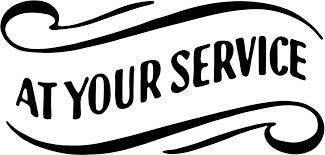 SENIOR CITIZEN SERVICES &
PROGRAMS FOR TOWN OF SPAFFORD RESIDENTS
---
---
DISPOSAL OF CFL BULBS -
They contain small amounts of mercury, a potent heavy metal pollutant. All of the ACE and True Value Hardware stores in Onondaga County partner with OCRRA and accept fluorescent bulbs from residents. Lowe's and Home Depot also accept CFLs
---
---
---
Can you have that bonfire?
Should you burn your old leaves?
What about a campfire?
Review the regulations on
OPEN BURNING
In towns with a total population less than 20,000, (Spafford population is 1,686) you may burn tree limbs with attached leaves. The limbs must be less than 6 inches in diameter and 8 feet in length (also referred to as brush). However, this is
not allowed from March 16 through May 14
due to the increased risk of wildfires.
---
---

---
---
---

"Our Two Hundred Year Journey"
A volume of images and history of the Town of Spafford. Limited supply available --- $20 each. Shipping available at Priority Mail rates.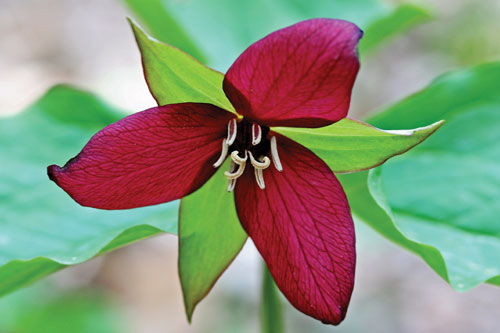 MEETING SCHEDULE:
Town Board --- 2nd Thurdsays at 7 p.m.
Zoning Board of Appeals--- 2nd Tuesdays at 7 p.m.
Planning Board --- 3rd Thursdays at 7 p.m.
Town Court --- 1st & 3rd Mondays @ 6 p.m.
SPAFFORD TOWN OFFICES WILL BE CLOSED
THE TRANSFER STATION WILL BE OPEN
SUNDAY, JULY 5
---
CEMETERY MANAGEMENT SERVICES CONTRACT
The Town of Spafford is seeking proposals for a CEMETERY MANAGEMENT SERVICES CONTRACT. The Town maintains three active cemeteries. Activities include: showing plots, overseeing burials, scheduling, record maintenance, etc. Proof of liability insurance must be included. Proposals may be submitted to: Town Supervisor, Town of Spafford, 1984 Route 174, Skaneateles, NY 13152.
---
June 11th Town Board Meeting Quick Notes:
Town Clerk will begin collecting email addresses of property owners interested in receiving electronic mail from the Town. No email addresses will be collected without the permission of the owner.

A grant application was approved for renovations to the Town Hall and Highway Garage.

NYS DEC determined plan of corrections for violations at the Transfer Station appear appropriate and effective.

Bacon Hill Homeowners Association presented a petition for action against private homes being operated as commercial rentals.

Discussion of the Church Road bridge project and Moon Hill Road culvert project was tabled until July 2015.

The Zoning Board of Appeals and Planning Board continue work on minor fixes to the Zoning Code for submission to the Town Board.

The Ethics Committee continues working on a rewrite of the Ethics Law to submit to the Town Board.
---
Used petroleum products will not be accepted at the Spafford Transfer Station.
By order of the Spafford Town Board
Dated May 14, 2015
---
Electronic Waste will not be accepted at the Spafford Transfer Station until further notice.
By order of the Spafford Town Board
Dated November 6, 2014
---
OFFICIAL NOTICE
TOWN OF SPAFFORD RESIDENTS
BRIDGE CLOSURE
CHURCH ROAD
PLEASE TAKE NOTICE, the bridge on Church Road has been closed to all traffic until further notice.
By Order of the Town Board
May 8, 2014
---
---
TOWN HALL OFFICE HOURS
OFFICE FAX: 315-673-9835
---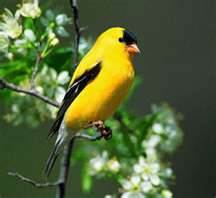 Please Note: The Town of Spafford Offices are part-time.
Not all Town officers have set office hours.
---
---
Assessor: Kim Stone-Gridley

315- 673-9559
Tuesdays & Thursdays 9 a.m. - 12 Noon
Appointments are appreciated.
---
Code Enforcement Officer: Howard Tanner

315-730-7439 - cell 315-673-9557 - office

Tuesdays, Thursdays, & Saturdays

9 a.m. - 12 Noon
---
Highway Superintendent: Cherry Randall

315-673-3906 - office
315-289-5194 - cell
---
Town Clerk: Lisa Valletta

315-673-4144
Tuesdays & Wednesdays 9 a.m. - 2 p.m.
Thursdays & Saturdays 9 a.m. - 12 Noon
---
Town Supervisor : Mary Bean


315-391-8477
---
There are no set office hours for the other Town Officials
---
315-673-4144 to leave a message
---
Town Justice: Kathleen Jacques

315-673-0710
---



ESTIMATING TAX BILLS? - - We receive many requests for estimates of future tax bills. The County and Town budgets that determine the tax rates for the January tax bill are not adopted until November. School budgets (for the September tax bill) are adopted in May.

Another unknown factor is your property tax exemptions; many must be renewed each year. If you fail to renew, or your qualifications change, (perhaps due to an income change), it will affect the amount due.

We strongly recommend you use prior years' tax bills as an approximate minimum.