PLEASE TAKE NOTICE
Effective January 6, 2017
Spafford Transfer Station
Permit Fee is
TOWN OF SPAFFORD
315-673-4144 - Town Clerk
Town of Spafford's Official newspaper.
AND,,, sign up to receive Town-related
information and the newsletters electronically!
A test message will be sent to confirm the address provided.
Use of the email list will be for official Town business,
which will be determined by the Town Clerk.
---
ESTIMATING TAX BILLS? - - We receive many requests for estimates of future tax bills. The County and Town budgets that determine the tax rates for the January tax bill are not adopted until November. School budgets (for the September tax bill) are adopted in May.

Another unknown factor is your property tax exemptions; many must be renewed each year. If you fail to renew, or your qualifications change, (perhaps due to an income change), it will affect the amount due.

We strongly recommend you use prior years' tax bills as an approximate minimum.
---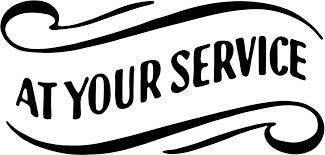 SENIOR CITIZEN SERVICES &
PROGRAMS FOR TOWN OF SPAFFORD RESIDENTS
---
---
DISPOSAL OF CFL BULBS -
They contain small amounts of mercury, a potent heavy metal pollutant. All of the ACE and True Value Hardware stores in Onondaga County partner with OCRRA and accept fluorescent bulbs from residents. Lowe's and Home Depot also accept CFLs
---
---
---
Can you have that bonfire?
Should you burn your old leaves?
What about a campfire?
Review the regulations on
OPEN BURNING
In towns with a total population less than 20,000, (Spafford population is 1,686) you may burn tree limbs with attached leaves. The limbs must be less than 6 inches in diameter and 8 feet in length (also referred to as brush). However, this is
not allowed from March 16 through May 14
due to the increased risk of wildfires.
---
..OCRRA
---
Used petroleum products and Electronic Waste
are not accepted at the Spafford Transfer Station.
---
"Our Two Hundred Year Journey"
A volume of images and history of the Town of Spafford. Limited supply available --- $20 each. Shipping available at Priority Mail rates.
---
TOWN HALL OFFICE HOURS
Please Note: The Town of Spafford offices are part-time.
Town Clerk - Tuesdays & Wednesdays 9 a.m. - 2 p.m.
Thursdays & Saturdays 9 a.m. - 12 Noon
Code Enforcement Officer - Tuesdays, Thursdays, & Saturdays 9 -11:30 a.m.
Assessor - Tuesdays & Thursdays 9 a.m. - 12 Noon
Appointments are appreciated
Not all Town Officers have set office hours.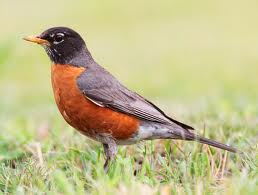 MEETING SCHEDULE:
Town Board --- 2nd Thurdsays at 7 p.m.
Zoning Board of Appeals--- 2nd Tuesdays at 7 p.m.
Planning Board --- 3rd Thursdays at 7 p.m.
Town Court --- 1st & 3rd Mondays @ 6 p.m.
---
ANNUAL MEMORIAL PARADE
We are seeking veterans interested in organizing the Town of Spafford annual Memorial Parade. Interested individuals should contact us at
town@townofspafford.com
.
DID YOU KNOW?
The Town of Spafford now regulates short term rental of your home.
Annual registration with the Codes Office is required.
Please read Local Law
1-2017
for details.
Questions? Call our Codes Office at 315-673-9557
INTERESTED IN SERVING YOUR COMMUNITY?
The Town Board is seeking to fill TWO open positions:
Please submit a letter of interest to Spafford Town Hall, 1984 State Route 174, Skaneateles, NY 13152, ATTN: Town Clerk.
---
NOTICE TO BIDDER
TRANSFER STATION SERVICE CONTRACT
PLEASE TAKE NOTICE that the Town of Spafford will be receiving sealed bids for contracted service at the Town of Spafford Transfer Station.
Sealed bids are to be submitted to the Spafford Town Clerk, 1984 State Route 174, Skaneateles, New York by 12 Noon on May 11, 2017. The bids will be opened at the Town Board meeting on Thursday, May11, 2017 at 7 p.m. or as soon thereafter as the meeting agenda allows. The Town Board reserves the right to reject any and all bids.
April 13, 2017 Town Board Meeting Quick Notes
The Board approved the repaving of the entire lenght of Willow Hill Road.
The Board accepted the proposal from Sheehan Equipment Corporation for a 2002 Gradalll XL3100 at a cost of $45,000.
The Board adopted two new policies: Blood Borne Pathogens and Right to Know. Copies are to be posted in all Town of Spafford municipal buildings.
The specifications for the Transfer Station Service Contract were amended and approved for release.
The Transfer Station will be open on April 21 to accommodate Earth Day.
Dennis Spina was appointed as Chair of the Planning Board with a term commencing immediately and expiring 1/15/2018.
The Board accepeted Councilor David Venezia's resignation from the Town Board.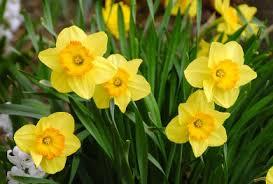 ---