TOWN OF SPAFFORD
---
---
---
DISPOSAL OF CFL BULBS -
They contain small amounts of mercury, a potent heavy metal pollutant. All of the ACE and True Value Hardware stores in Onondaga County partner with OCRRA and accept fluorescent bulbs from residents. Lowe's and Home Depot also accept CFLs
---
---
---
Can you have that bonfire?
Should you burn your old leaves?
What about a campfire?
Review the regulations on
OPEN BURNING
In towns with a total population less than 20,000, (Spafford population is 1,686) you may burn tree limbs with attached leaves. The limbs must be less than 6 inches in diameter and 8 feet in length (also referred to as brush). However, this is
not allowed from March 16 through May 14
due to the increased risk of wildfires.
---
---

---
---
---
Also available........
"Our Two Hundred Year Journey"
A volume of images and history of the Town of Spafford. Limited supply available --- $20 each. Shipping available at Priority Mail rates.

MEETING SCHEDULE:
Town Board --- 2nd Thurdsays at 7 p.m.
Zoning Board of Appeals--- 2nd Tuesdays at 7 p.m.
Planning Board --- 3rd Thursdays at 7 p.m.
Town Court --- 1st & 3rd Mondays @ 6 p.m.
---
OCRRA has changed its Household Hazard Waste collection.
With a reservation, HOUSEHOLD toxic materials can be dropped off at the Ley Creek Site year round:
Monday - Friday, 6:30 a.m. - 6:00 p.m.
---
Next Town Board Meeting:
Thursday, December 12, 2013 at 7 p.m.
---
---
---
---
TOWN HALL OFFICE HOURS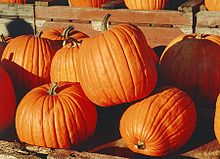 OFFICE FAX: 315-673-9835
---
Note:
The Town of Spafford Offices are
part-time.
---
There are no set office hours for the other Town Officials
---
Town Justice: Kathleen Jacques

315-673-0710
Notice of CANCELLATIONS DUE TO THE WEATHER will be available at 315-673-0710 after 2 p.m. on the day of the court session.
Tax Collector: Cynthia Cook 315-673-4144

to leave a message
---
For a limited time the
Town of Spafford Throw
is available for
only $20
!!!!
Created to recognize the
Town's Bicentennial, this keepsake features eleven images of local and historic sites and buildings.
(On display in the Spafford Town Offices.)
Shipping available at Priority Mail rates