TOWN OF SPAFFORD
---
---
---
DISPOSAL OF CFL BULBS -
They contain small amounts of mercury, a potent heavy metal pollutant. All of the ACE and True Value Hardware stores in Onondaga County partner with OCRRA and accept fluorescent bulbs from residents. Lowe's and Home Depot also accept CFLs
---
---
---
Can you have that bonfire?
Should you burn your old leaves?
What about a campfire?
Review the regulations on
OPEN BURNING
In towns with a total population less than 20,000, (Spafford population is 1,686) you may burn tree limbs with attached leaves. The limbs must be less than 6 inches in diameter and 8 feet in length (also referred to as brush). However, this is
not allowed from March 16 through May 14
due to the increased risk of wildfires.
---
---

---
---
---

"Our Two Hundred Year Journey"
A volume of images and history of the Town of Spafford. Limited supply available --- $20 each. Shipping available at Priority Mail rates.

MEETING SCHEDULE:
Town Board --- 2nd Thurdsays at 7 p.m.
Zoning Board of Appeals--- 2nd Tuesdays at 7 p.m.
Planning Board --- 3rd Thursdays at 7 p.m.
Town Court --- 1st & 3rd Mondays @ 6 p.m.
---
TOWN OF SPAFFORD
Budget Work Meeting
Please be advised that the Town Board of the Town of Spafford will hold a Budget work meeting on Thursday, September 18, 2014 @ 7 p.m. at the Spafford Town Hall, 1984 Route 174.
By order of the Town Board,
Lisa M. Valletta
Town Clerk
Town of Spafford
---
TOWN OF SPAFFORD
SEEKING TOWN CONSTABLE
The Town of Spafford is seeking applicants for the post of Town Constable. Minimum qualification for the position shall be a high school diploma and a minimum of three years' full- or part-time police or peace officer experience. Applicants must have a valid New York State driver's license and pistol permit and a DCJS certified basic New York State Police Officer or Peace Officer course. Please submit application by Saturday, September 20, 2014 to the address below or via fax to 315-673-9835.
Mary Bean, Town Supervisor
Town of Spafford
1984 Route 174
Skaneateles, NY 13152
---
OFFICIAL NOTICE
TOWN OF SPAFFORD RESIDENTS
BRIDGE CLOSURE
CHURCH ROAD
PLEASE TAKE NOTICE, the bridge on Church Road has been closed to all traffic until further notice.
---
---
---
---
TOWN HALL OFFICE HOURS
OFFICE FAX: 315-673-9835
---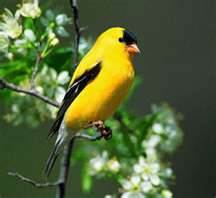 Please Note:
The Town of Spafford Offices
are part-time.
---
---
Assessor: Kim Stone-Gridley

315- 673-9559
Tuesdays 9 a.m. - 2 p.m.
Thursdays 9 a.m. - 12 Noon
Appointments are appreciated.
---
Code Enforcement Officer: Howard Tanner

315-730-7439 - cell 315-673-9557 - office

Tuesdays, Thursdays, & Saturdays

9 a.m. - 12 Noon
---
Highway Superintendent: Carl Wiers

315-673-3906 - office
315-289-5194 - cell
---
Town Clerk: Lisa Valletta

315-673-4144
Tuesdays & Wednesdays 9 a.m. - 2 p.m.
Thursdays & Saturdays 9 a.m. - 12 Noon
---
Town Supervisor : Mary Bean


315-391-8477
---
There are no set office hours for the other Town Officials
---
315-673-4144 to leave a message
---
Town Justice: Kathleen Jacques

315-673-0710
---

---
---
---
---